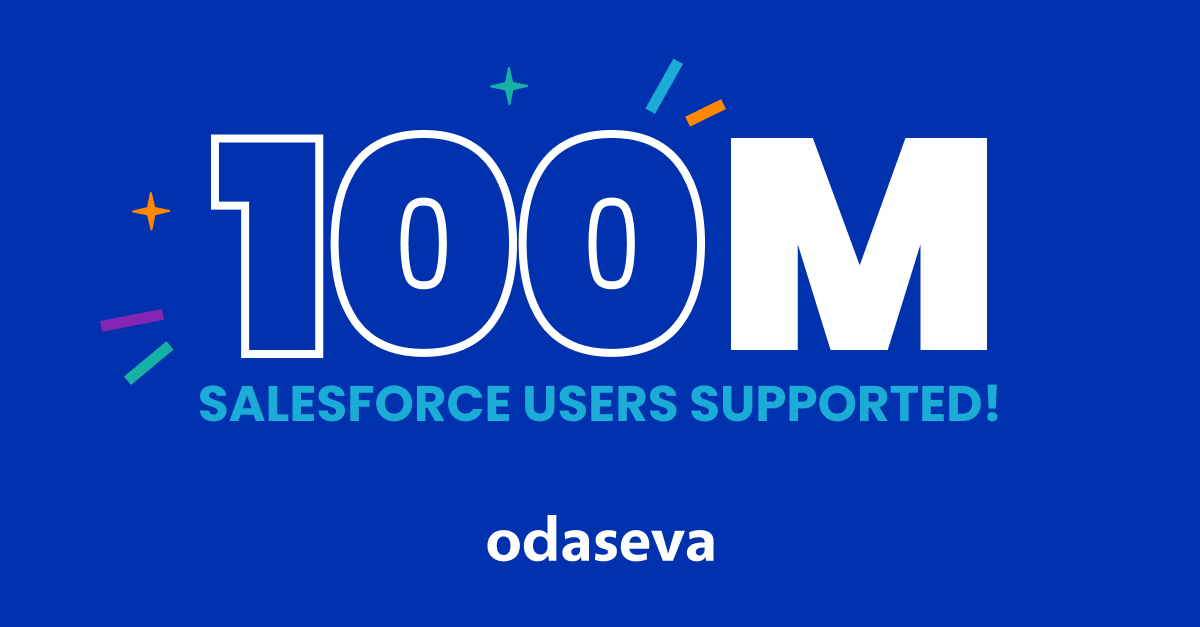 Odaseva is thrilled to announce that the Odaseva Enterprise Data Protection Platform now supports more than 100 million users!
"Since 2012, Odaseva's mission has been to design and build the leading enterprise data protection platform for Salesforce, and our milestone of reaching 100 million users is the result of our commitment to this goal," says Francois Lopitaux, Chief Product Officer at Odaseva.
"Complete Salesforce data protection means not only Backup and Restore – it extends to managing the entire data lifecycle including keeping data hygiene with Archiving, masking data for developers with Sandbox Anonymization, respecting compliance with Consumer Rights, securely feed company data lake or other systems with Cloud Replication, to name a few."
Growth spurred from rising demand for Odaseva solutions
Odaseva's growth comes from our dedication to meet rising demand for Salesforce data protection solutions for Global Fortune 500 companies and other global enterprises. Examples of meeting this demand include:
The introduction of our MSP program which enables Odaseva partners to provide their clients with industry-leading data management solutions for Salesforce
Hosting the annual Data Innovation Forum for Salesforce Architects event, where data experts come together to discuss new and exciting ways to think about the future of data management, and more.
Products like Residency as a Service to help multinational companies comply with data regulations
What others have to say about Odaseva
Recent recognition underscores Odaseva's success in the market, including:
We thank our customers, team members, and partners for Odaseva's continued growth and success! Want to join the team transforming SaaS data management? Visit our Careers page to search open job positions.
To learn more about the Odaseva Enterprise Data Protection Platform, see our products or request a demo today.