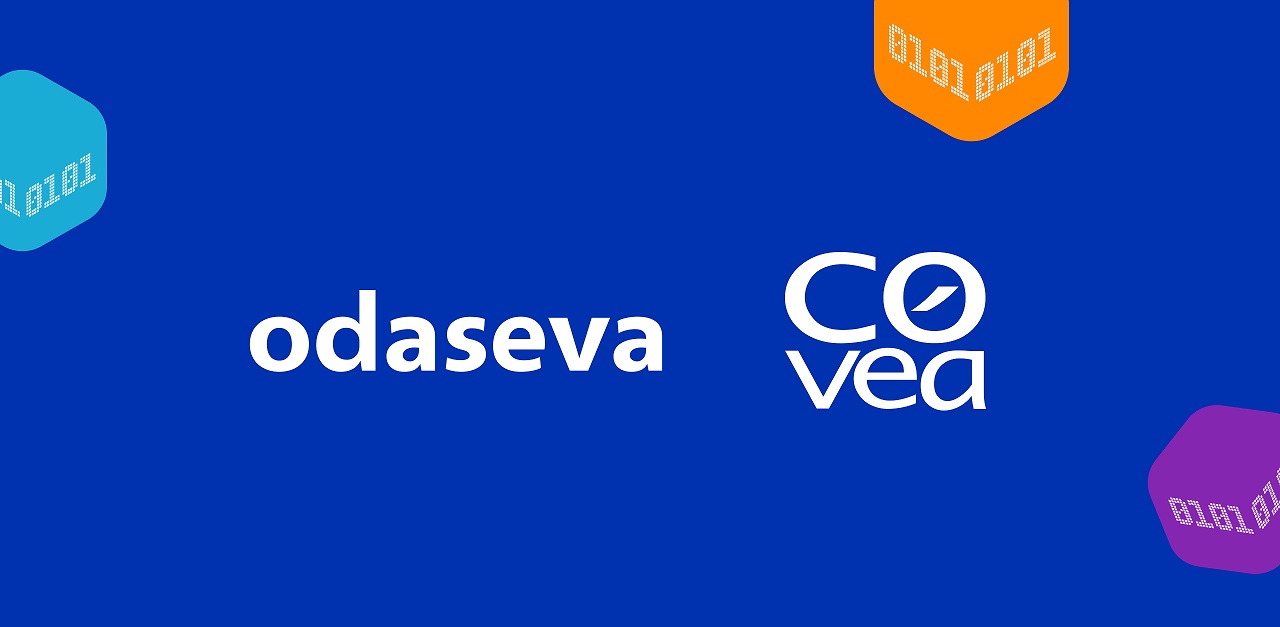 Covéa is a French mutual insurance company formed by the consolidation of MAAF, MMA, and GMF. During the IT consolidation phase, Covéa overhauled their customer experience by fully adopting Salesforce for their CRM needs, including managing partnerships.
Odaseva helped Covéa protect and secure their Salesforce Data.
Read the full customer story here.
Challenge
Achieving data protection beyond Salesforce's native capabilities
With the consolidation of the three brands, they incorporated more data into their Salesforce Org. Covéa realized that this increase in data meant that their mission-critical data needed more protection than what Salesforce's built-in data protection capabilities could provide.
Why Odaseva
A high-performance backup and restore solution
Covéa's IT team knew that with the consolidation there would be large amounts of data coming into their Org, because of which they sought a high-performance backup and restore solution provider who had the expertise and experience in implementing and monitoring Salesforce data backups.
The IT team consulted Salesforce, who recommended Odaseva to protect their Salesforce data.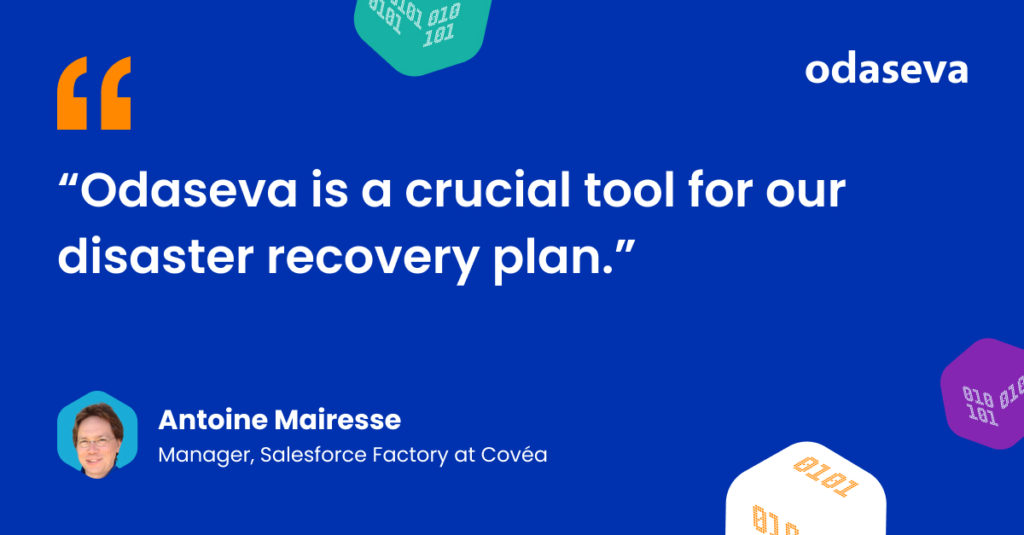 Outcome
Run backups and streamline release management with confidence
The Odaseva Enterprise Data Protection Platform helps Covéa with critical data protection processes, allowing them to revert Salesforce data to a previous state after new releases are launched.
Covéa benefits from much more than Odaseva's Backup and Restore capabilities:
Odaseva's Restore Test Assistance allows Covéa to test various data recovery capabilities using real-life scenarios, giving them the ability to assess and fine-tune their RTO (Recovery Time Objective).
Covéa's Center of Excellence uses Odaseva Sandbox Seeding to populate testing and validation environments, streamlining release management.
Odaseva Sandbox Data Mask protects the sensitive data in test environments, while preserving its relevance to developer teams.
Read the full customer story here to learn more about how Covéa protected and secured their Salesforce data with Odaseva.