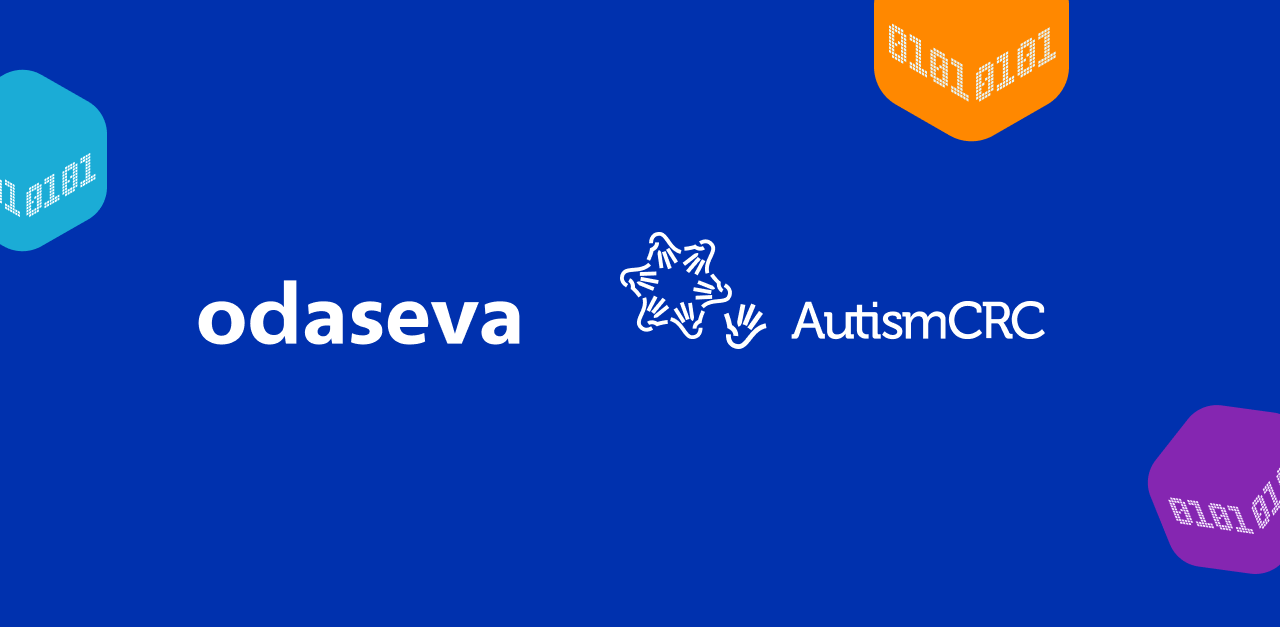 Autism CRC, the first national autism research initiative in the world, works with autistic individuals and their families, professionals, service providers, researchers, and the Australian government. The organization relies on Salesforce Experience and Marketing Clouds, and built their own project reporting and commissioning system within Salesforce to evaluate, track, and fund research proposals.
Odaseva helped Autism CRC secure their critical Salesforce data.
Read the full customer story here.
Challenge: A growing and complex Salesforce data model required efficient data management
Autism CRC's data model grew in volume and complexity since the organization's founding in 2013. As a result, they needed a data management solution, one that could accommodate complex data models, to protect data in 12 orgs and while ensuring regulatory compliance.
Why Odaseva?
Only Odaseva offered the expertise, technology, and enterprise experience to deliver a reliable, comprehensive solution on a single powerful platform: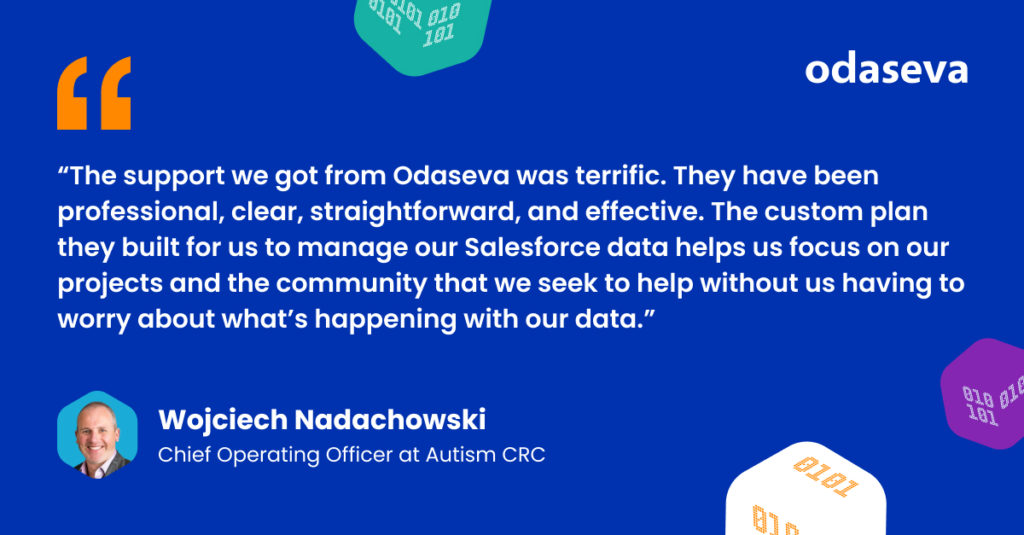 The Outcome
With Odaseva's Enterprise Data Protection Platform, Autism CRC's Salesforce data is now secure and compliant with regulations allowing the CRM team to be more efficient in managing data, time, and projects.
Autism CRC has commercialized their custom app and sold it to other research centers in Australia, and as a result, these client orgs are backed up with Odaseva too.
Read the full customer story here to learn more about how Autism CRC secured their Salesforce data with Odaseva.