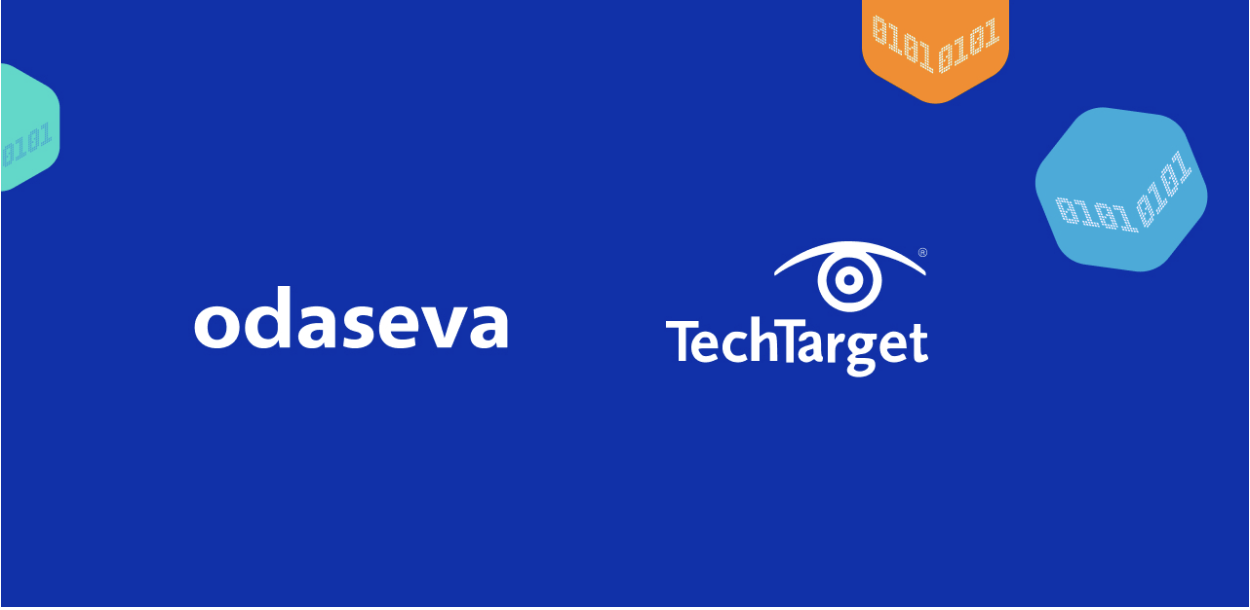 TechTarget is a global leader in purchase intent-driven marketing and sales services. The Massachusetts-based, publicly-traded company helps tech vendors reach buyers actively researching relevant IT products and services.
Odaseva helped TechTarget migrate and protect critical Salesforce data.
Read the full customer story here.
Challenge: Preserving Salesforce data integrity before, during, and after massive migrations
TechTarget relies on the Salesforce platform, with SalesCloud at the heart of its operations.
TechTarget acquired four companies within two years, including ESG.
As they grew, so did their Salesforce data volume – and its importance to the company:
The Salesforce Outlook plugin exponentially increased the volume of TechTarget's Salesforce data because of the storage taken up by email messages.
Acquiring the four companies meant adding those companies' data to TechTarget's existing data model. That involved massive migrations into TechTarget's Salesforce org.
The massive influx of data in a very short period of time meant that backups are critical. That's because if something goes wrong with the migration, TechTarget's Salesforce team must have the ability to revert back to a previous version of the data to avoid a data disaster.
Due to the Large Data Volume (LDV) considerations during these critical migrations, TechTarget realized that there was a need for a powerful backup and restore solution to protect their data and ensure business continuity.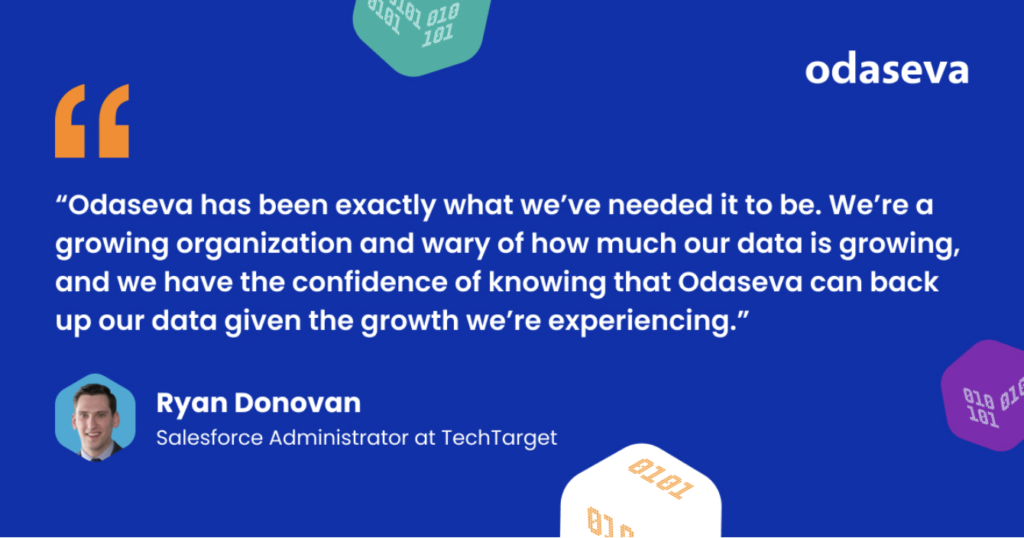 ---
Why Odaseva: Superior capabilities, field-tested in similar enterprise environments
TechTarget found their answer to backing up Salesforce data in Odaseva.
Odaseva offered a backup and restore solution that was field-tested in similar Salesforce environments and could handle TechTarget's current data volumes, and also anticipate future data volumes.
Read the full customer story here to learn more about how TechTarget partnered with Odaseva to ensure business continuity with the best-in-class backup and restore solution to protect and manage their critical Salesforce org data, well within their cost structure.