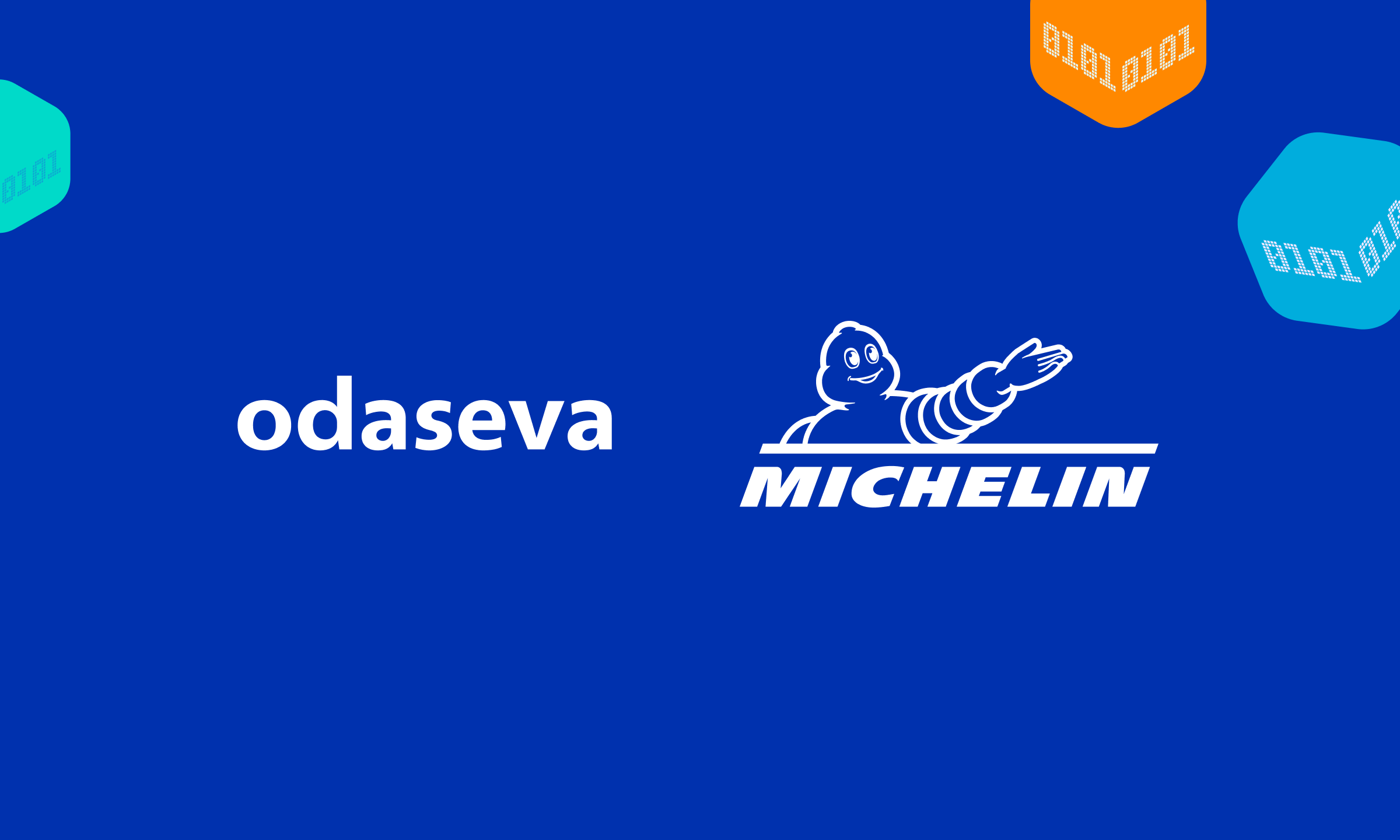 Michelin is one of the largest and most well-known tire companies in the world. With more than 23,000 employees in 34 plants, the Fortune Global 500 company sells around $8 billion worth of tires each year in North America alone. Michelin excels in more than just manufacturing tires – it provides a wide range of digital services, maps, guides, and advanced materials for various industries. 
Michelin's long-term strategy is centered on sustainable growth, both within and beyond the tire industry, with digital technology as a crucial enabler of their vision. Salesforce is a key component to this strategy.
As Michelin's Salesforce ecosystem grows, protecting business data becomes even more important. That's why Michelin partnered with Odaseva to protect the 134-year-old company's Salesforce data at scale. 
Don't just take our word for it – watch the new Salesforce "Talking AppExchange" video to hear from Michelin's Pierre-Alexandre Jancour, CRM Factory Director, and Deema Rahim, CTO, about the benefits of securing Salesforce data with Odaseva:
CRM transformation program
Pierre-Alexandre discusses how in recent years, there has been a strong emphasis on enhancing the customer experience through ENGAGE, a CRM initiative aimed at fostering customer-centricity by creating a digitalized and augmented ecosystem where customers, partners, and employees collaborate on a shared platform driven by data.
The technological challenges
Michelin has one of the largest Salesforce deployments worldwide, with 8,000 internal users, 100,000 B2B customers, and more than one million customer identities, resulting in extensive data volumes of 800 GB of Records, 7000 Salesforce objects, and 3.3 TBof files. They sought a backup and restore partner to protect their data as well as ensure data privacy at scale.
Why Odaseva was right for Michelin
Since Michelin has a strong partnership with Salesforce, they looked for a partner that shared the same values. Odaseva being a no-view provider, and with the ability to handle Large Data Volumes, was the best fit for Michelin's enterprise needs, offering security, scale and control.
Michelin protects their Salesforce Data with Odaseva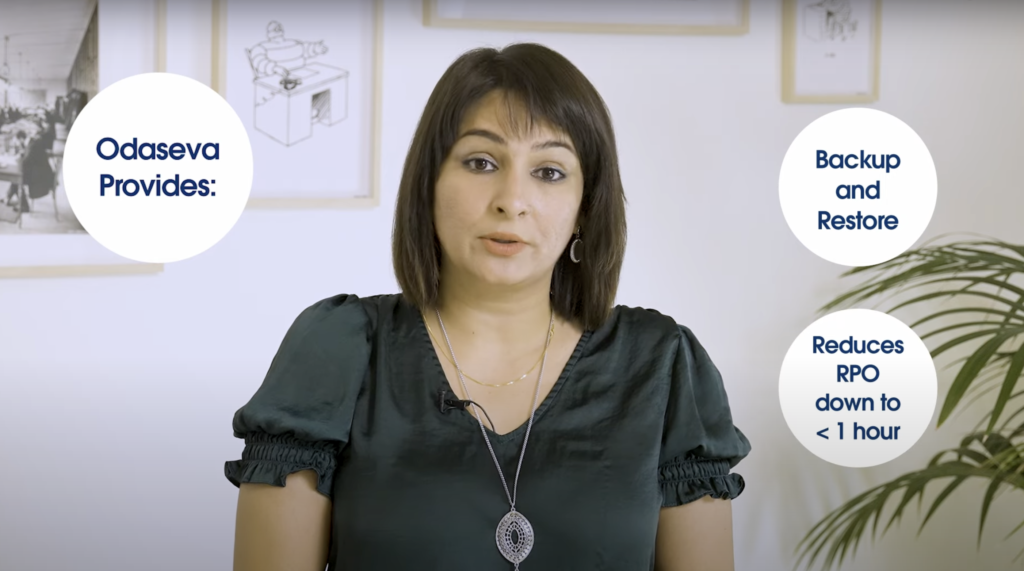 Michelin uses multiple products from Odaseva's suite, of which backup and restore is of utmost importance. High-frequency backups for critical data that reduces Michelin's RPO (Recovery Point Objective), ensuring data privacy through automated Sandbox Data Masking, Sandbox Seeding, and Odaseva's Data Lifecycle Management that enables Michelin to comply with various data management policies globally, are all solutions from Odaseva that are incredibly important to Michelin.
How has Michelin benefited from Odaseva?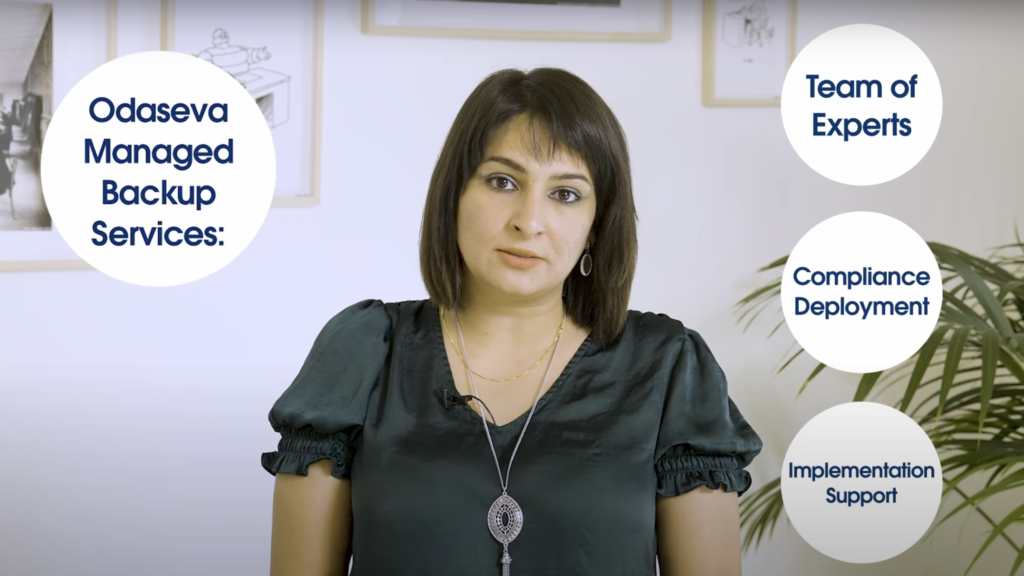 Odaseva's Managed Backup Services ensured a backup solution from day one, backed by a team of expert support not only in technical matters but also compliance aspects. Michelin greatly appreciates the partnership with Odaseva and plans to continue leveraging the platform's capabilities for data strategy and policies in the future.
Watch the full video here to learn more about how Odaseva helped Michelin protect their data at scale, and read a blog post here about how Michelin backs up Large Data Volumes with Odaseva.