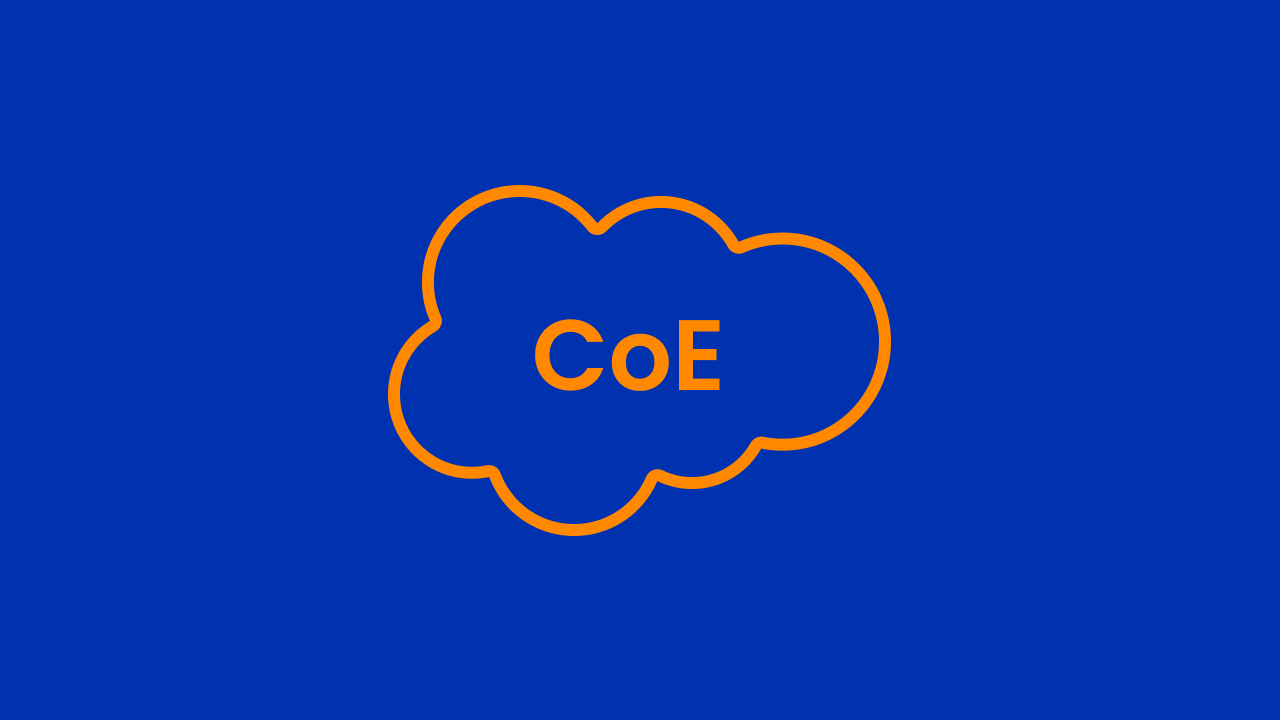 Two of Odaseva's Certified Technical Architects, CEO Sovan Bin and Master Architect Carl Brundage, discussed the importance of prioritizing data during the panel "CRMCoE – Data Mastery Discussion: Data in Any Salesforce Project Must Be Left, Right and Center" on January 21, 2021.
The panel was moderated by Velu Palani, Sr. Director, Head of CoE, HCSC Corporation, and also included panelist Satish Padiyar, Divisional CP, Data & Analytics, HCSC Corporation.
Below are highlights from the panel discussions, and you can watch the entire event here.
Why is it so important to think about data first and as part of the core competencies of a Center of Excellence?
Sovan explains that there are two reasons that data should come first: protecting the customer experience, and complying with regulations.
By taking action on the data that you gather, Sovan explains that you can offer your customers more personalized experiences. "If the customer experience is important, what the data will allow you to do is detect when there is a problem with the product by having insight on the behavior of the data so that you can improve it," says Sovan. "You can customize the experience of the users because you know the customer, so you're able to adapt what you will say, what you will sell, etc."
Sovan goes on to say that thinking about data first can help companies comply with regulations like GDPR and CCPA as well. "Since 2018 we have seen a huge acceleration in data privacy regulations or data protection regulations…. so basically regulation moves faster than technology so this is where the CoE can have a play and through the technology, for example Salesforce, we have the capability to work both on customer experience through the angle of data but also helping the organization comply with regulations through the angle of data."
Now that the data is part of your strategic plan, what actions should we build into the CoE to deliver data success?
Carl says that the actions a CoE wants to form around data typically fall into two categories: data governance and data stewardship.
Data governance is the more strategic aspect, according to Carl. It's "where you're establishing the standards and the processes that you want to ensure that high quality data is always available. This may be things like your business definitions, security rules, policy compliance, all those kinds of high level tasks."
While data governance is more strategic, data stewardship is more tactical and involves "those activities that people will do to adhere to governance, so things like data quality monitoring, the data workflow," says Carl. "And what's interesting is that the stewardship aspect isn't really embedded into the CoE, you really want that as part of the teams that are using the systems but you need to think about who are going to be your data stewards, who is going to be carrying out the day to day activities necessary to maintain data?"
In summary, "data governance is like the league of the sports team, they're setting up the rules and then your data stewards are the referees. Those are the ones that are carrying out what needs to be done, they have the action and influence from a day to day perspective to make things happen."
How should a CoE lead the ongoing data operations (governance), rather than thinking of data as just a one-time migration activity?
Velu expands on the question by explaining that data migration is a huge effort. "You think you loaded the data into Salesforce [or another CRM], you think that it's done, I moved the data. But the big challenge for CoE leaders – what should they do in order to make sure the data operations are going smoothly?"
Carl explains that a CoE will often emphasize the shorter-term aspects of data migration – but that it will be much easier in the long run to spend more time focusing on the long-term considerations right from the beginning. "There's all this emphasis on 'how do we get from the old system to the new system?' and you spend an enormous amount of effort over a few months, 6 months, maybe a year – but you don't always think that you're going to live with that system for years and years on end so the time that you spend on ongoing data operations is so much more significant than just that initial piece."
This is important, Carl says, because "data is so core to the customer experience, it drives the speed of your organization – having clean data versus dirty data. It helps you with enhancing your products because you can see how long someone waits in a queue or it helps drive revenue because you're not hunting for phone numbers, you know who to call. All those things need to come in and be thought of from the operations standpoint: how are you going to produce that data? How are you going to use that data?"
How are companies moving towards data centric vs CRM feature centric?
Sovan says throughout the 14 years he's been in the Salesforce ecosystem, he's seen a shift towards data centric implementations. 10+ years ago, questions about analytics came at the end. "In a way when you would hire the consulting companies, you would implement the application and at some point the output would be data, but the input would never be the data."
But in recent years, Sovan has seen more and more discussions about driving the project with the data, where data is not just considered an output. "I think there is a change in the way the projects are evolving but at the same time this should come from the companies to drive those projects based on data."
What are the typical data challenges that a CoE will encounter and tools that can help with delivery?
One challenge that Sovan expects a CoE to encounter is adoption, which is also one of the main metrics that's used to determine the success of a project. Even if users log into the system, it's not necessarily considered to be adoption. "You can log into the system and not read data, not interact with it, not edit it, not enrich it, so adoption can be measured as well from the data because it would mean that your data is relevant to your own employees and thus [your customer]," says Sovan.
As far as tools go, granular encryption is one tool that Sovan recommends to help with privacy challenges. "A trend we see in the market is to remove the trust when we share the data with vendors is granular encryption. Making sure that the vendor you work with, those tools that help you work on the data are not able to see the data with their own employees. Because otherwise it requires too much trust which requires too much testing… and it stifles innovation. So the trend we see in the market and you can see it with Salesforce Shield platform encryption and Odaseva is that data is encrypted at the column level at the row level."
What are the top 3 things you should keep in mind if you're a Salesforce CoE leader?
Carl's top three considerations for CoE leaders are:
"Don't forget about the data. It's easy to focus on the systems but we're here to talk about data so you ask those questions at the start, at the middle, at the end, all the time – 'what about the data?'"
"Data isn't something you have to do alone. We put a lot of responsibilities on CoE's and leaders to be experts in all these things but you have to ask the questions and then look for the teams that are there to support you whether it's in your organization or externally."
"There's truth in data – doesn't really lie, data is that hard and fast rule so you can find some comfort or solace in what the data actually tells you."
To learn more about Salesforce data management for the enterprise, request a demo here.