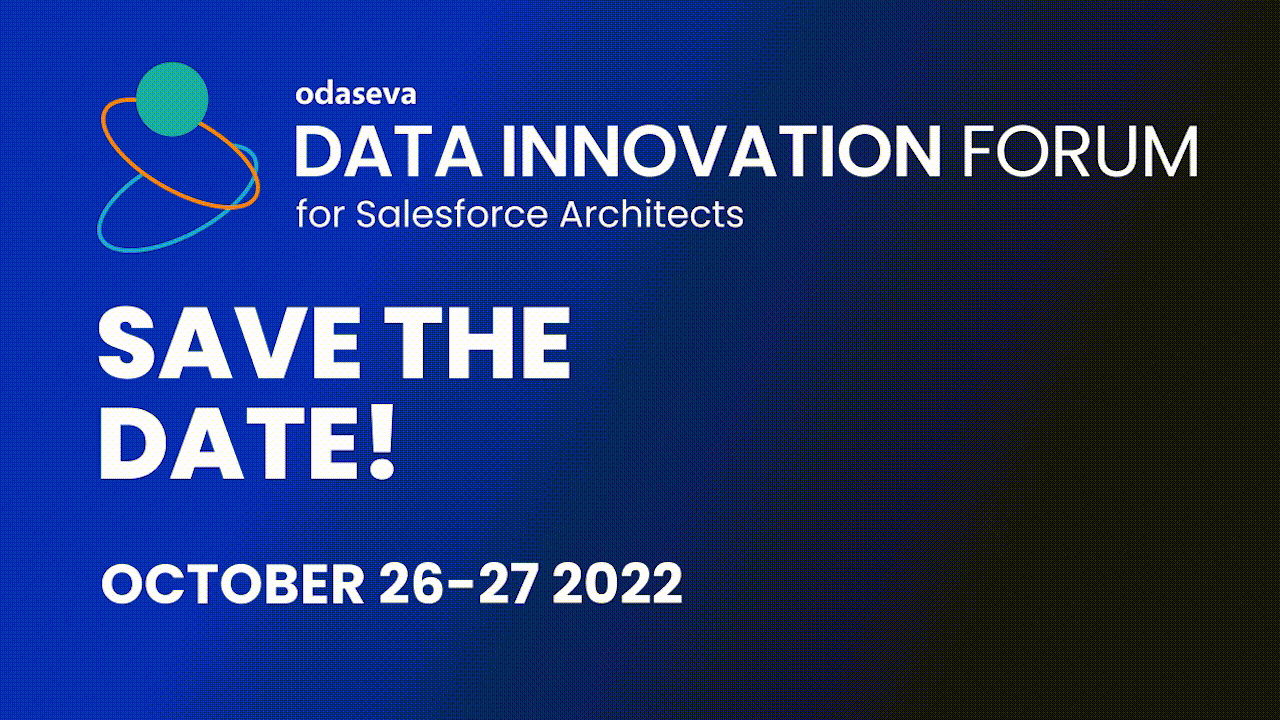 We're excited to announce that this year's Data Innovation Forum for Salesforce Architects will be held on October 26-27, 2022! The Odaseva-hosted event connects leading experts to provide and consider their experiences and new perspectives around today's Salesforce data architecture.
Last year's inaugural Forum was a huge success, thanks to the 30+ speakers (including more than 20 Salesforce Certified Technical Architects!) who presented on topics that explored new and exciting ways to think about the future of data management.
Now, the stakes for Salesforce data are surging ever higher as Salesforce rises to larger, more complex challenges.
"Data protection, privacy, and agility of Salesforce data is a complex matter. It's a problem that we can collectively simplify," said Olivier Rachon, Distinguished Architect and General Manager for Australia, Odaseva. "The Data Innovation Forum is a platform to share implementation best practices. And, to create and engage with a community of expert architects."

Read the full details about the 2022 Data Innovation Forum for Salesforce Architects in our press release here and apply to become a speaker here.