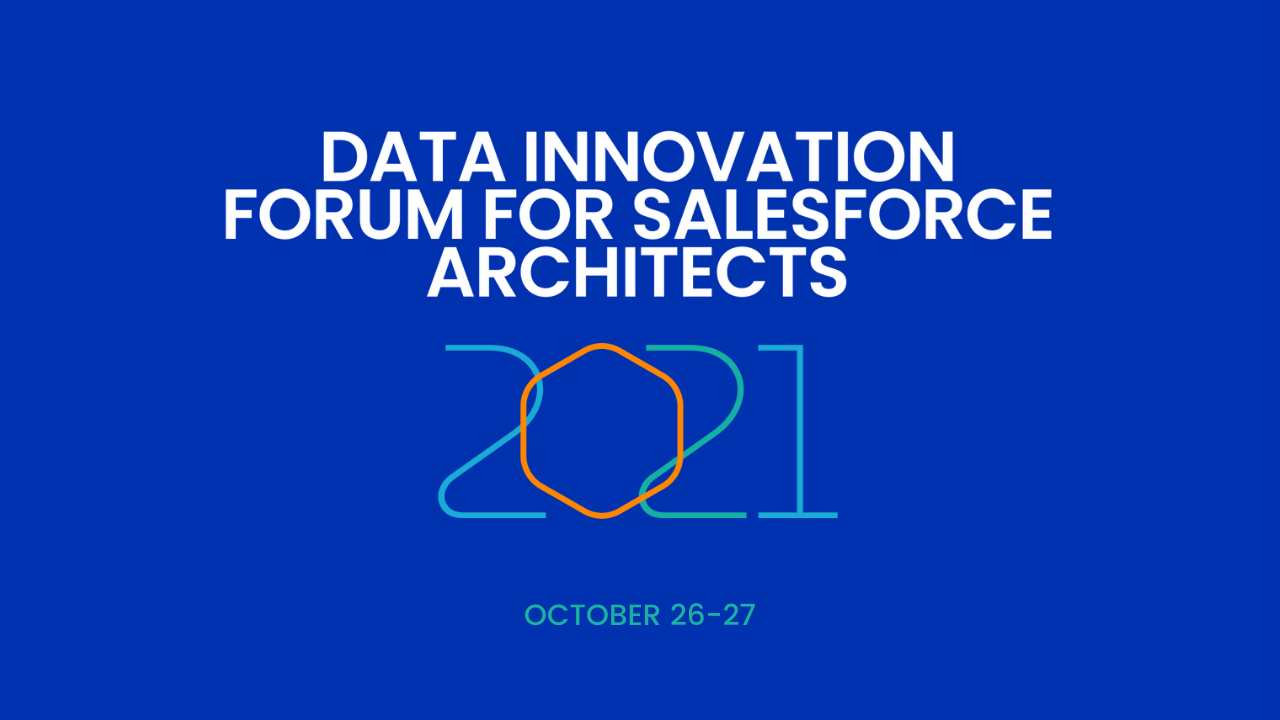 Save the Date!
We've got some big news for anyone who plays a role in Salesforce data management and is continually looking for ways to build a stronger data value chain.
Odaseva is hosting the first ever Data Innovation Forum for Salesforce Architects, a free virtual event which takes place on October 26th and 27th, 2021.
What to Expect
This event will bring together leading Salesforce Certified Technical Architects and data experts from across the ecosystem to share their best ideas, dive into what's next, and go deep on technical topics that every Salesforce architect needs to understand.
The two day event will feature session topics ranging from Hyperforce to Data Mesh Patterns to guidance on what aspiring CTAs need to know about data management. You can expect insightful AMAs, lively panel discussions, high-value educational content, and a big dose of inspiration to tackle the most interesting and challenging Salesforce data management challenges. Need more reasons to attend? See some more here.
Speakers include CTAs & Salesforce Data Experts
Stay Posted!
Visit the event page to see who's speaking, pre-register to attend, and check out the agenda as it comes together. We're adding more speakers and content every day, so be sure to check back often.