Webinar Replay:
Salesforce Data Mastery Roundtable: Protecting Data in Times of Accelerating Change
Sign up and watch the webinar recording for free.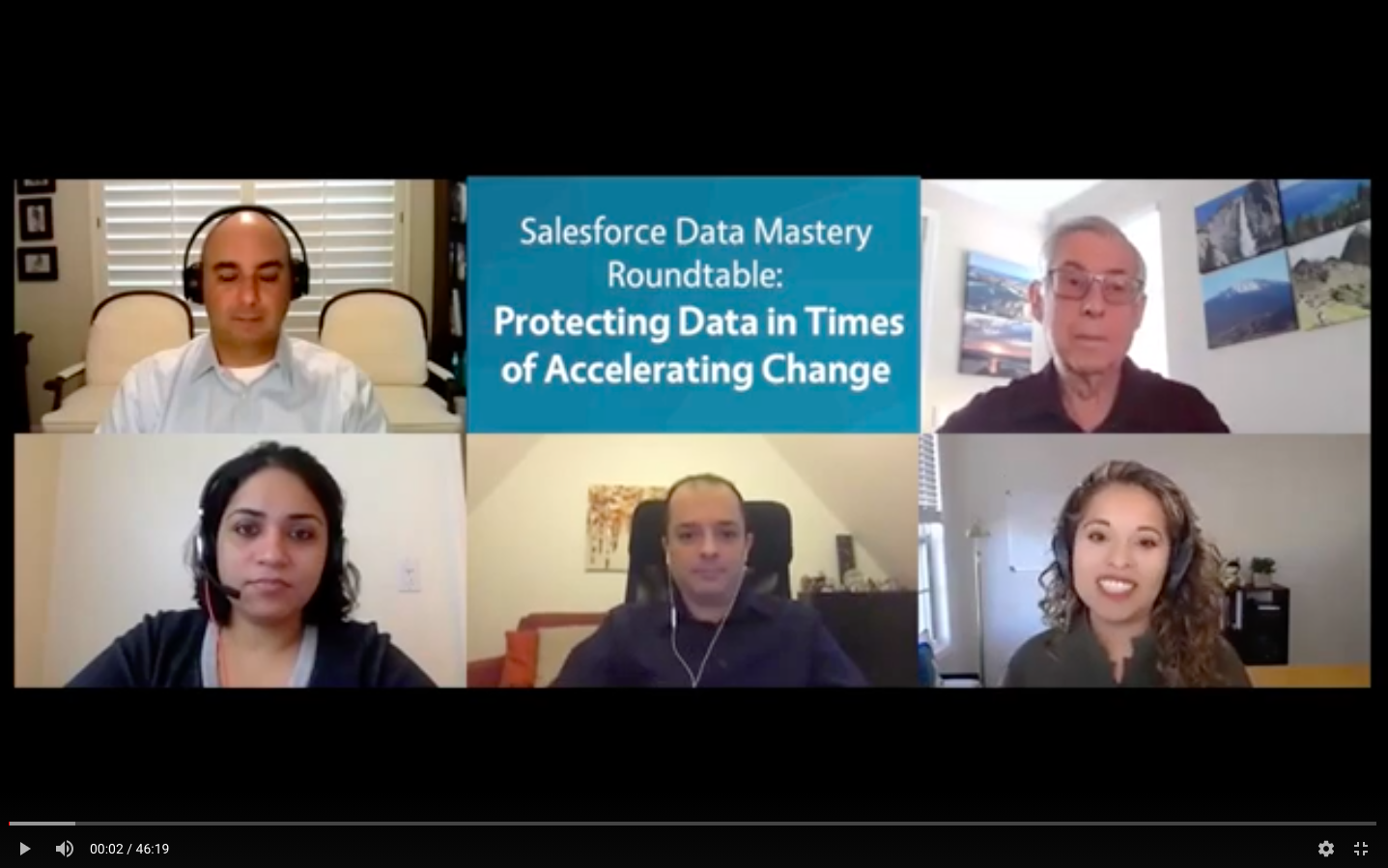 By submitting your information you agree with Odaseva Privacy Policy *
2020 has a year unlike any other—particularly when it comes to data security and privacy. A year that began with concerns driven by regulations and risks ended with a global data collection effort of unprecedented scale as the world responded to COVID-19.
Watch your host and Odaseva Technical Architect Susannah St. Germain and a panel of experts in Salesforce data security for a discussion of how priorities and strategies have shifted, how to maintain clarity amid the chaos, and how Salesforce architects should prepare for the data challenges coming next.
Panelists include:
Izak Mutlu, Former Salesforce CISO

Jeff Blanchard, Salesforce Senior Director of Architecture and Solution Engineering

Karishma Lalwani, Salesforce Director of Product Management and CTA

Tameem Bahri, Capgemini CTO and CTA
Sign up and watch the webinar for free.
Learn about your options after Salesforce retires its data recovery service